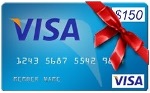 $150 CASH CARD PROMO
THIS PRIZE NOW $1050 DUE TO NON CLAIMED
PRIZE LAST WEEK!
LORNA M FROM CLAREMONT!

IF YOUR NAME IS WRITTEN ABOVE
CONTACT US ON
08 9248 1999 OR EMAIL
SALES@LIQUORHOMEDELIVERY.COM.AU
TO CLAIM YOUR PRIZE!

BUY ANY VB, CARLTON DRAUGHT
CARLTON MID, CARLTON DRY OR
STRONGBOW PRODUCTS & RECIEVE A
ENTRY FORM TO ENTER & GO INTO THE

DRAW TO WIN A LOCKER STYLE FRIDGE!
COMPETITION ENDS 01.09.2015